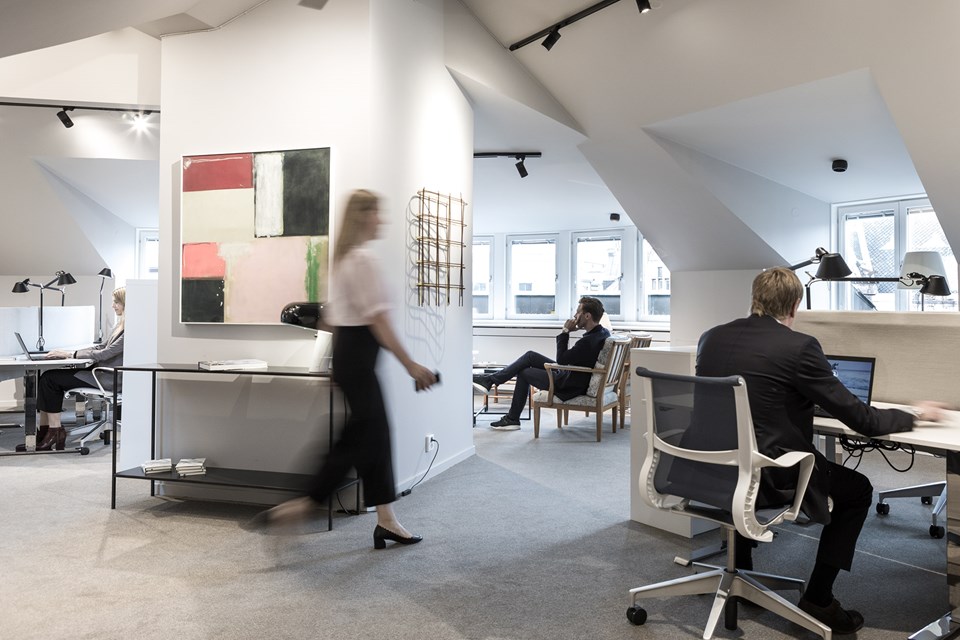 Working environment a priority area
The employees are one of the most important assets at Hufvudstaden. Working to bring about a good working environment, where the employees are happy, is therefore a priority issue at the Company. Hufvudstaden strives to provide its employees with stimulating work and good potential to develop, with the aim to retain motivation and generate job satisfaction.
We follow up how well we have succeeded through regular employee surveys, which we measure using the tool NMI (Satisfied Employee Index).
Social responsibility
Hufvudstaden has all its operations in Sweden and we cannot see anything in our work that conflicts with the UN Declaration on Human Rights.

We currently collaborate with Stadsmissionen to contribute to a better situation and better living conditions for those who are socially deprived in our immediate environments.
We support Save the Children Sweden (Rädda Barnen). Save the Children is fighting to make sure that children have the protection, support and childhood they are entitled to under the UN Conventions on the Rights of the Child.