Gothenburg's Premier Location
We offer ultramodern office space in central Gothenburg. Step into the workspace of tomorrow in Fredstan.
AVAILABLE Spaces
Versatile, modern workspaces
In Gothenburg's prime central location, Kvarteret Johanna is yours to discover. Here in Fredstan, we are creating ultramodern, versatile office spaces with only the best designs and materials. Move-in scheduled for Q1 2026. Welcome to Kvarteret Johanna!
District
Fredstan, Gothenburg
---
Addresses
Södra Hamngatan Fredsgatan Drottninggatan Östra Hamngatan
---
Offices ranging from
300 - 26,000 sq m
---
Move-in
Q1 2026
Area
Gothenburg's premier location
All you need, always close by. Kv. Johanna offers a world-class selection of retail and restaurants, with everything you need to make the most of every day. A destination with a timeless and modern selection of food and international shopping that delivers urban style and sophistication. And with bus and tram connections located just outside its doors, the best just got even better.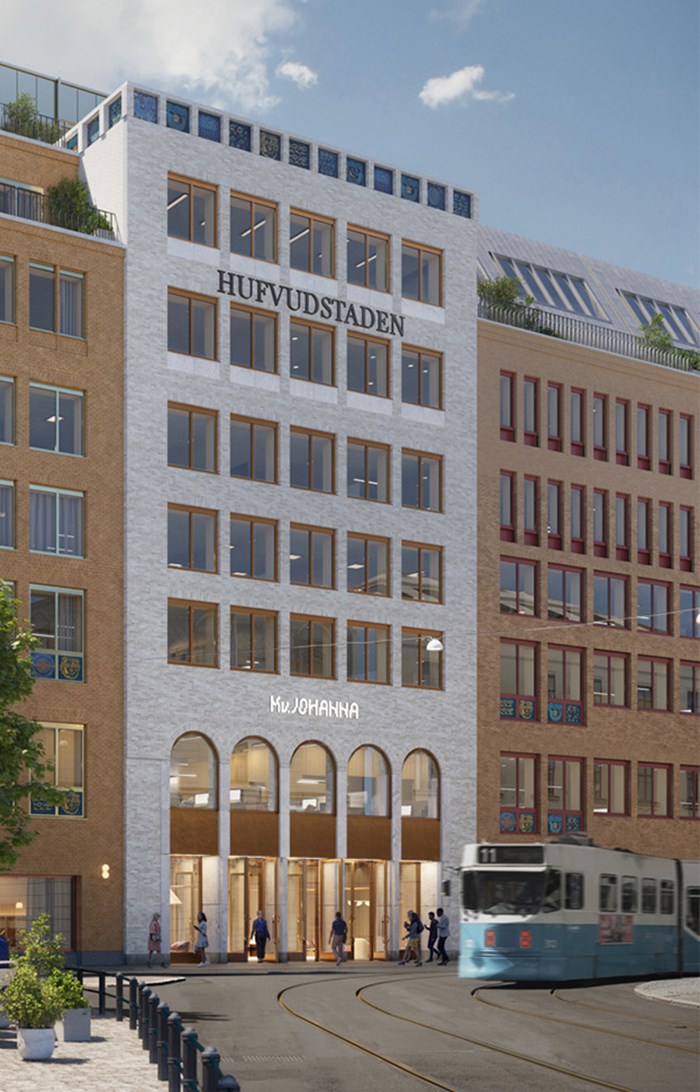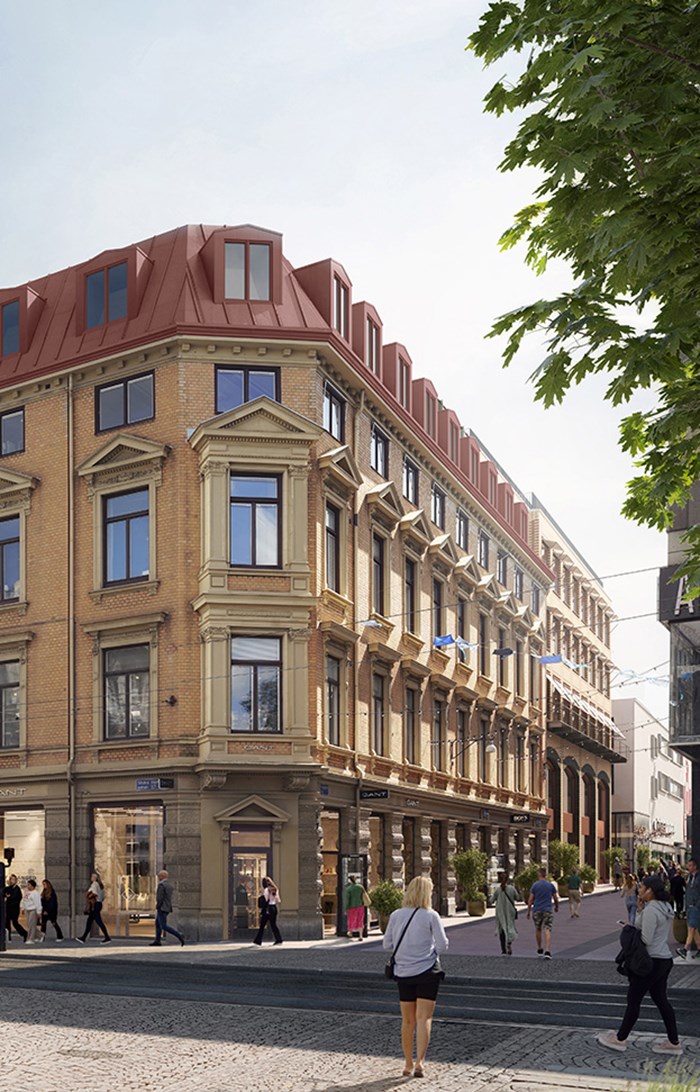 A neighbourhood in transformation
Kv. Johanna is coming
The area around Brunnsparken and Kvarteret Johanna is one of Gothenburg's most popular hubs, with a long history as a central meeting place within the city. Kvarteret Johanna derives its name from the "Johanna i Brunnsparken" statue, the same statue that served as inspiration for the famed restaurant Johanna that was once located here. This is where Hufvudstaden is now creating a modern, open and innovative venue offering office and retail spaces that perfectly combine style and function. New workspaces that seamlessly blend with the life and movement of the surrounding urban environment. Watch Kvarteret Johanna come to life on the development project page.
Sustainability
United for a sustainable world
As a property company, we at Hufvudstaden have a big responsibility to work sustainably and build for tomorrow. Our properties are our speciality — it's what makes us unique. We work with the long-term in mind to offer you modern, high-quality solutions. Together with our tenants, we make sustainable and energy-efficient choices that centre around the environment and sustainable urban development. Together we help create a sustainable future.
As our tenant
Our tenants are our priority
At Hufvudstaden, we understand that our tenants are our foundation, literally. We are committed to our long-term collaboration with our customers. We are always within walking distance, and our customer service is available 24/7. As our tenant, you don't just get one point of contact — you get a whole team. Together we ensure that everything regarding the property and your space works exactly as it should, so that you can focus on your business. We are ranked number one in the industry according to the SCSI (Swedish Customer Service Index).
Contact
Want to learn more?
Get in touch! We would love to help.
We are available to answer any of your questions.
Marcus Sandahl,
Head of Leasing Kvarteret Johanna