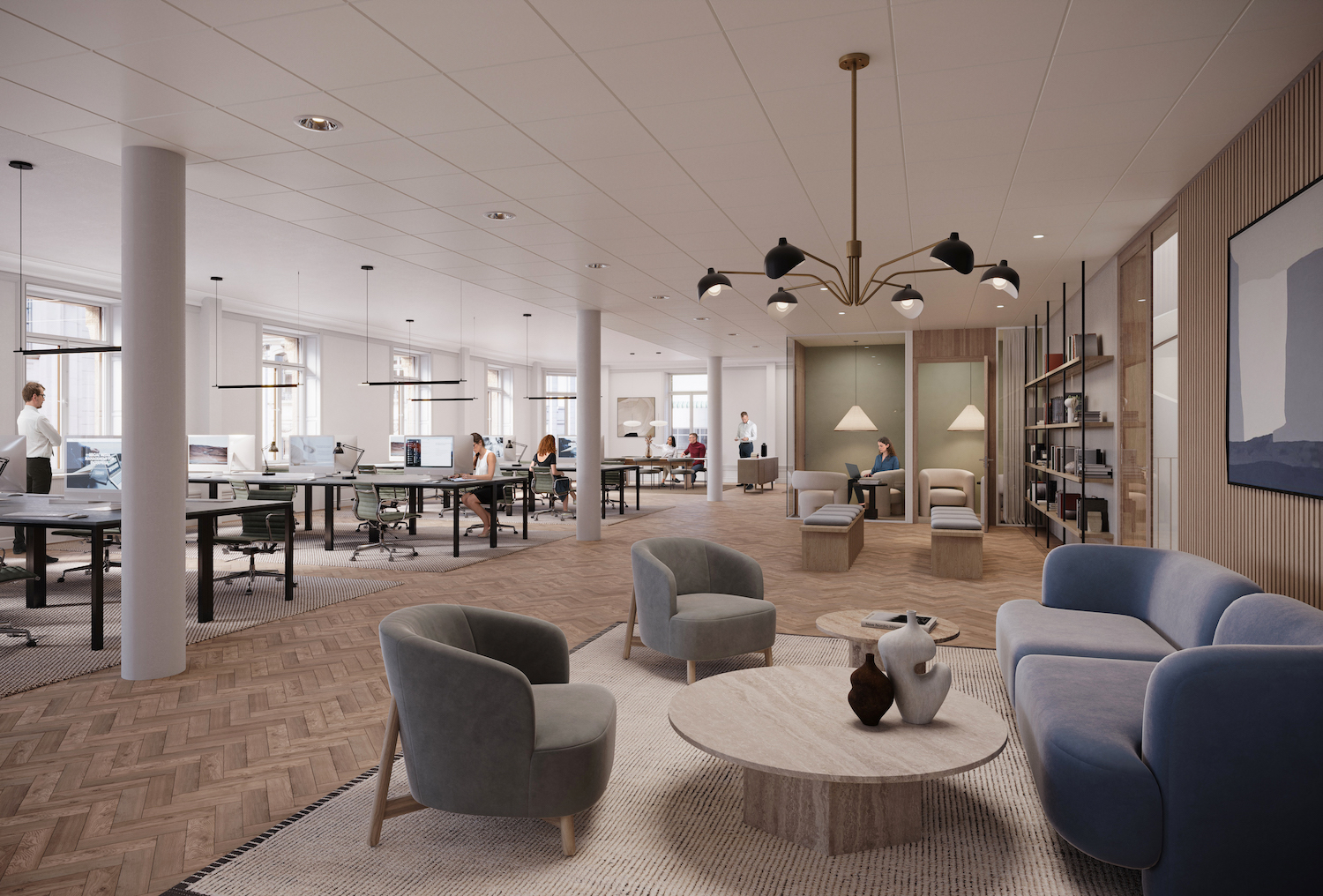 Unique, contemporary office space in Bibliotekstan.
Vildmannen 7 is located in one of Stockholm's prime locations – central and highly sought-after. A unique fusion of old and new, the property Vildmannen 7 combines a rich cultural heritage with contemporary design. A special place where Hufvudstaden is creating state-of-the-art office space with the ultimate in interior design and classical materials at the heart of Bibliotekstan.
Welcome to Biblioteksgatan 9.

Address
Biblioteksgatan 9
---
Office space
703 - 3500 sqm
---
Historical heritage meets the future.
Vildmannen 7 is an unique fusion of new and old. In 2017, Vildmannen 7 was heavily damaged by fire. Fortunately, the 120-year-old façade was saved, preserving the property's magnificent exterior. The interior layout allows in large amounts of light and creates space for flexible and efficient working areas. There's an expansive courtyard and a rooftop terrace that looks out over the courtyard. Follow the property development (in Swedish).
Contemporary and flexible workspaces.
Hufvudstaden manages and develops its properties itself. This means that we have unrivalled knowledge of our properties and can plan for the long-term to offer modern, efficient, and high-quality solutions. We develop and adapt to your needs with an unwavering focus on the environment and sustainable urban development.
Welcome to the very best Stockholm has to offer.
Welcome to the very best Stockholm has to offer.
Welcome to the very best Stockholm has to offer.
Welcome to the very best Stockholm has to offer.
Welcome to the very best Stockholm has to offer.
Welcome to the very best Stockholm has to offer.
At Vildmannen 7 – the heart of Bibliotekstan – you are close to everything. The area is home to some of Stockholm's top restaurants – perfect for business lunches and meetings. An unbeatable range of services, with everything you need to make life easier, is on your doorstep. You also have unrivalled access to transport links: buses and underground trains are just a minute away.
Together for sustainability.
As a property company, Hufvudstaden has a key responsibility to operate sustainably and build for the future. Working closely with our tenants, we adopt sustainable and energy-efficient solutions in our daily routines and development projects. As a tenant, you have the option of signing a "green lease". Under such agreements, we jointly agree on a plan to further reduce energy use and environmental impact. Together, we help enable a more sustainable future.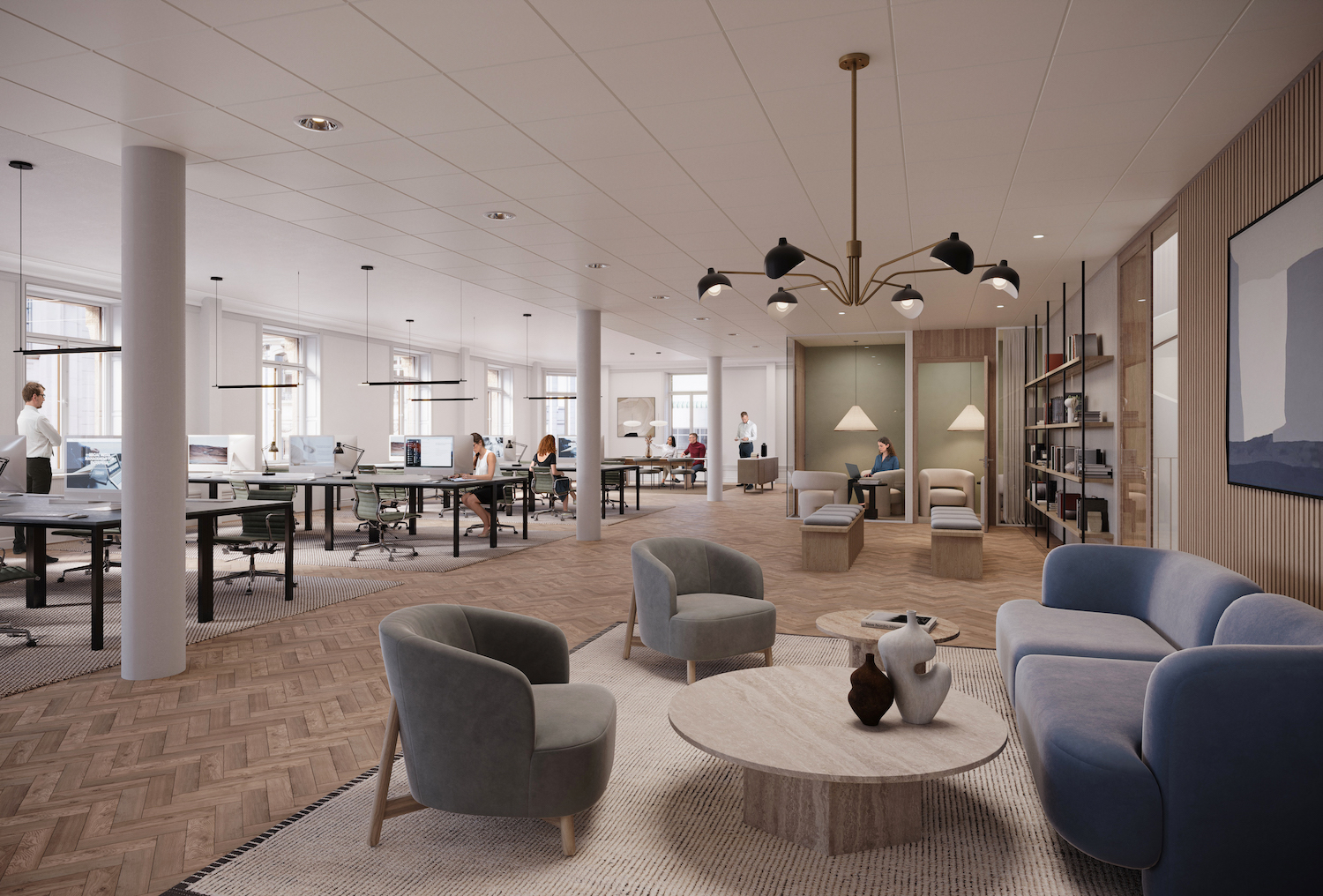 Always within walking distance.
Our tenants are at the centre of everything we do – quite literally. We have committed and long-term customer relationships, we are always within walking distance and our customer service is available around the clock. As a Hufvudstaden tenant, not only do you have a designated contact person – you have an entire team. Together, we make sure that everything related to your property and your premises works exactly as it should do, so you can focus on your business.
Anne-Li Åldstedt , Head of Leasing